I wanted to take a few minutes to give a shout out to DK House in Sapporo, as a great option to get affordable housing for mediumish to longer stays in Japan. I spent a month there in September.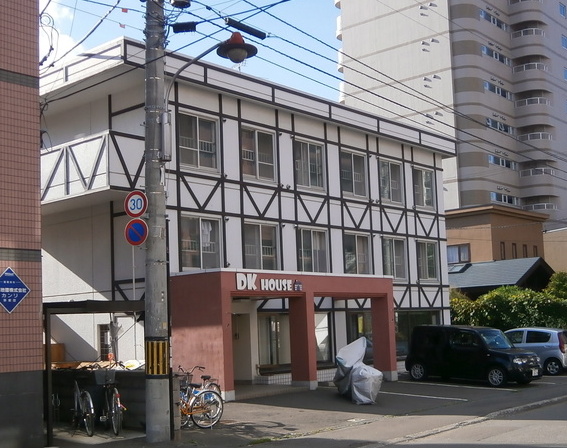 They specialise in short-term accommodations, normally starting from 3 months but if you want to stay for a shorter time like I did, you can get in touch with them in advance and ask if it's ok. Despite sending my queries in both Japanese and English, they replied in English only so you don't need to be overly concerned about the language if your Japanese isn't up to snuff yet :-)
The facilities are clean and the staff is always really helpful. As I was staying only a few weeks I couldn't get a room with a private bathroom, but it didn't turn out to be a problem. I never had to queue for a shower. There's also a shared kitchen and a convenient laundry room.
The rooms have a desk and a LAN port and I didn't have any major issues with the Internet. As a backup I'd rented a "pocket wifi" and I was glad to have it for network-intensive operations (ahem, devstack) or when there was a bit too much contention. Also, there is no wireless in the rooms. (If you're planning to spend a lot of time at that desk, you may want to mentally prepare yourself for the fact that the chair was not picked for its ergonomic qualities!).
There's some totally optional activities from time to time in the common room, if you want to meet with the other residents. You're a few minutes away from the tramway (市電) which leads you straight to the city centre in 15 minutes, 3 konbinis (Lawson, Seven Eleven) and a super tasty ramen place (てつや - I recommend the しょうゆ).
Now if you're used to luxurious super comfortable hotel mattresses and spacious rooms I suppose you may be disappointed.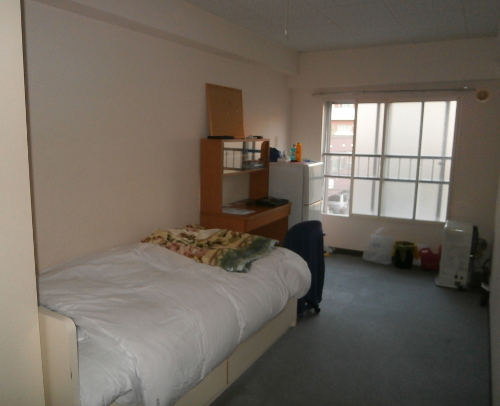 Personally I'm really happy with my experience and heartily recommend the place :)