Cheryl will be teaching the first electro-sewing workshop in Tog, on October 21st! Have a look at the Tog post to learn more, including how to sign up. This will likely be followed by more electro-fashion workshops in the future, keep an eye out for them. I'm really looking forward to it, combining technology with artistic fields is bound to result in wonderful projects.
Come along and sign up to the workshop, learn how to use conductive thread and create a small circuit to make your very own LED flower :)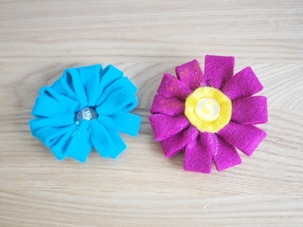 ~ ~ ~
Do you work on something cool, in open-source or open culture or general tech? Would you like to teach a workshop about it, give people a taste of why it is cool and interesting? Please get in touch!